Saturday 3rd March
March 3, 2018
Things in Newmarket have taken a turn for the worse with the weather and we are currently snowed in only being able to exercise in the yard. Thankfully we did manage to get the horses on the heath during the middle of the week but last nights snowfall has made conditions difficult today and means some more window shopping for the horses up the High Street.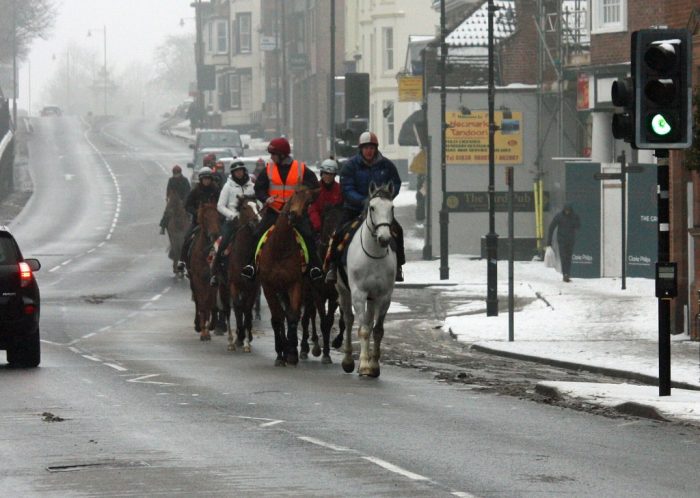 We do have a runner today, when GEETANJALI takes her chance at Lingfield. They have worked really hard on the track so racing can take place and hopefully she will run well. She looks a filly that will keep progressing as the season unfolds as she is still filling her frame and still looks rather green.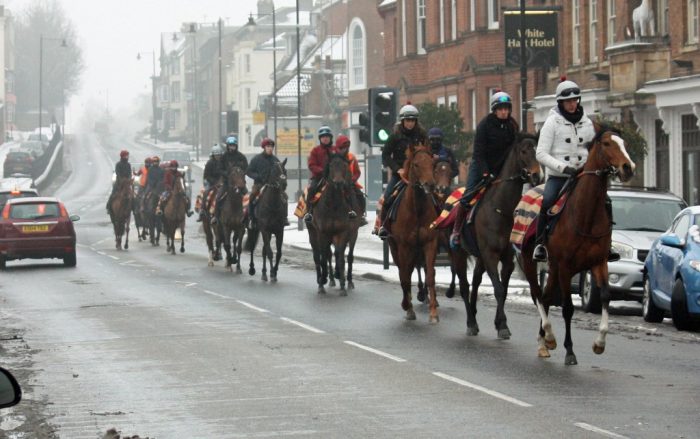 Hopefully conditions will improve next week and we can get back into our usual routine. The staff have done a wonderful job as it has been an awfully cold week with very testing conditions.