Saturday 16th September
September 16, 2017
On Thursday we were delighted with the effort shown by DREAM MACHINE who took us to the fifty winner mark for the season. He looked an impressive, coming with a sweeping challenge from the rear to win with a bit in hand. He seemed suited by the switch to these waiting tactics and on this evidence looks capable of winning again. He is entered in the Horses in Training Sales
Dream Machine
On Friday we started the afternoon off at Sandown with HOUSE EDGE. He travelled nicely and got going late, doing his best work of those coming from off the pace. It was a really promising start and he looks capable of winning a back-end race over this distance. He is always going to be a better three-year-old and will certainly benefit with another winter under his belt.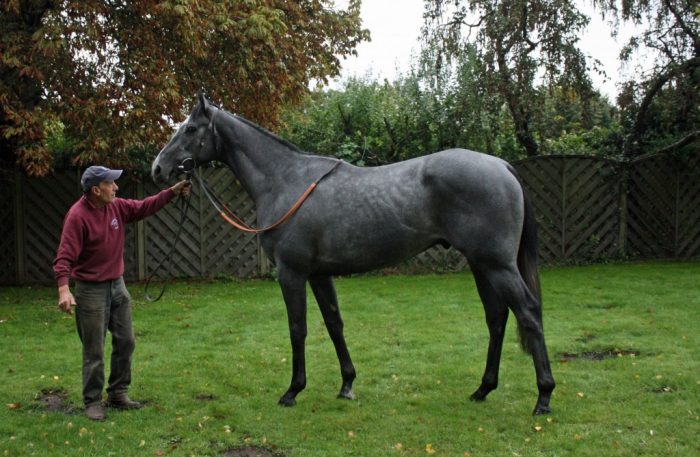 House Edge
Later in the day we headed to Doncaster where THREE DUCHESSES took her chance.  She travelled nicely for the early part the race and made a big move out wide early in the straight. Sadly she might have gone a bit too soon but the winner and the second look nice horses that she would have struggled to beat.
Three Duchesses
Today our only runner was at Doncaster and that was MERLIN.  He did the best of the far-side group, but lacked the pace to get on terms with those nearer the stands' side. He ran a good race and was possibly not helped by his draw.
We have no runners on Monday and Tuesday and hopefully will return to the action on Wednesday.
Today the horses worked on the Back of the Flat.
Comprise
Roulette (Orange Jacket) and Hot off the Press
Left to right – Ray's the Money and Je Suis Charlie
Big Orange
Left to right – Glassalt, Shimmering Light and Jive Talking
Left to right – Neverbeen to Paris, Jawan (Black Hat – Hayley Turner) and Immortal Romance