Sunday 12th March
March 12, 2017
We were delighted to finally get off the mark with RAYS THE MONEY last Saturday at Newcastle. He had run so consistently last season and was unlucky to still be a maiden entering his three-year-old career. He tracked the leader to make good headway well over furlong out. He challenged entering the final furlong and quickened to lead staying on well.  He has taken the race well and we will now look for other opportunities for him.
Batts Rock (Blue Cap) and Big Orange
On Monday Fabricate made a return to the track. He was always kept handy and was asked for his effort with two furlongs left to run. He looked to get tired entering the final furlong and stayed on at the one pace. He will have needed the run and this should hopefully put him spot on for next time.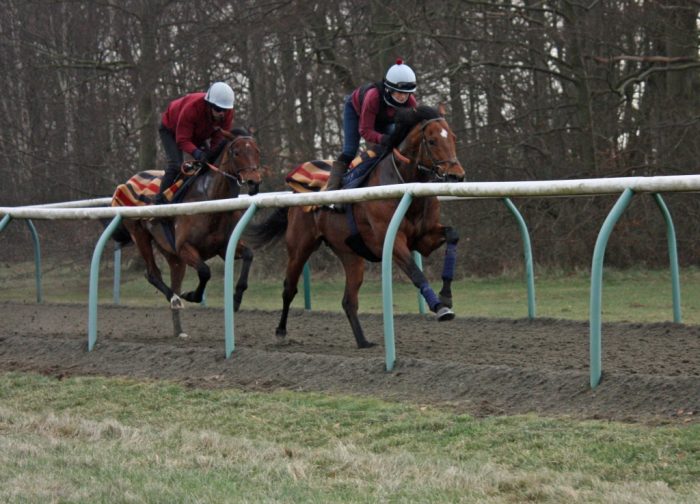 Towerlands Park leading Taper Tantrum
On Wednesday THE RAVEN MASTER was making his racecourse debut. Settled towards the rear of the field, he was asked for his effort over two furlongs out, keeping on well entering the final furlong. He will come on a lot for this run and looks as though he will be suited by further.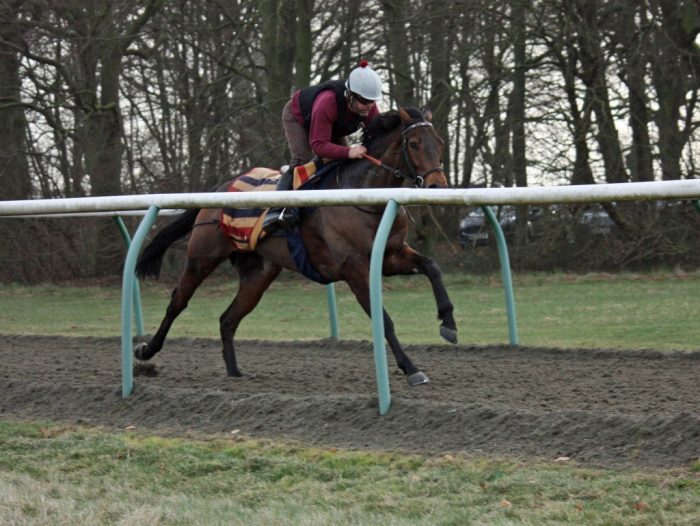 Taurean Star
Yesterday we were delighted with the win from ICE DANCING if not a little bit surprised. She has been a filly that we have always been sweet on, but we thought she may just need the run.  She unseated her jockey Luke Morris on the way to the start which was not ideal. She chased the leaders and was ridden over a furlong from home. She ran on to lead well inside final furlong and on this evidence she looks as though she has the makings of a nice filly. Hopefully there will be more to come from her and maybe she will be able to emulate her mother who we trained to win a listed race. We rounded the day off at Chelmsford where our apprentice Tristan Price was having his first ride on BECUNA. She was a little keen early on, but soon got settled and raced in a handy position. She was pushed along and plugged on at the same pace inside the final furlong. It was a good introductory race for both horse and jockey and both will have learned a lot from the experience.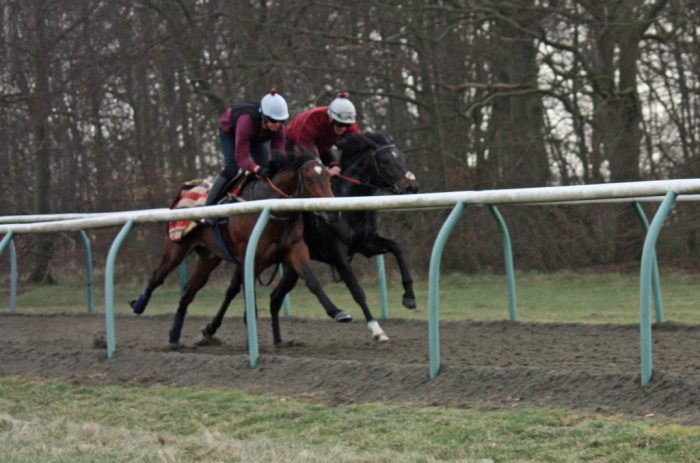 Left to Right – Wonder of Dubai and Je Suis Charlie
The horses again went up the Al Bahatri. BIG ORANGE looks in great form ahead of his departure for Dubai on Friday and he was partnered in his work by Frankie Dettori. We were pleased with how he worked performing nicely with BATTS ROCK.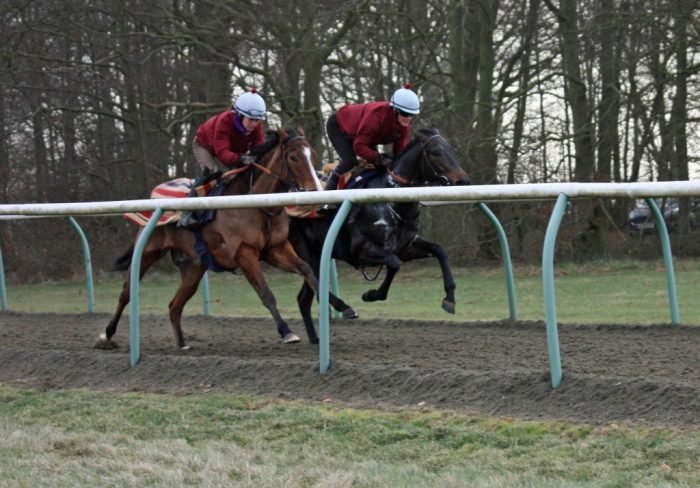 Left to right – Hart Stopper and Armagnac
Second lot, we had some two-year-olds doing their first piece of work on the grass. It was very pleasing to watch and all acquitted themselves really well.
Left to Right – Choisir Ex Gimme Some Lovin, Freebe Rocks (Middle) and Joe's Spirit (Blue Cap)
Left to Right – High Chaparral Ex Purple Glow, Rip Van Winkle Ex Thalia Ree, Arabian Jazz and Camelot Ex Jewel in the Sand.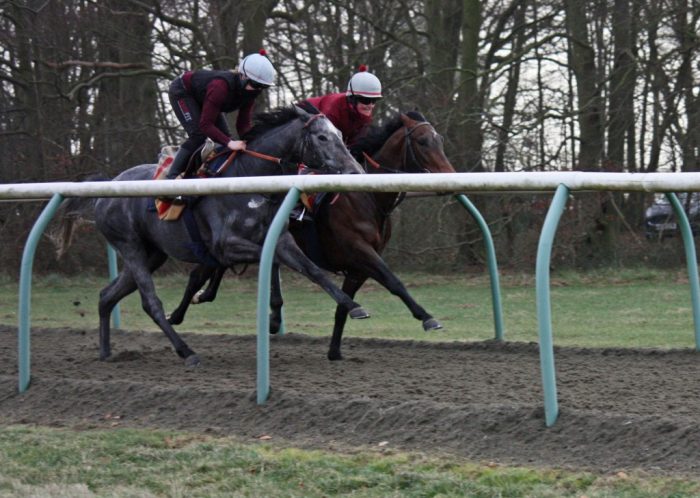 Left to Right –  Cheval Blanche and Merlin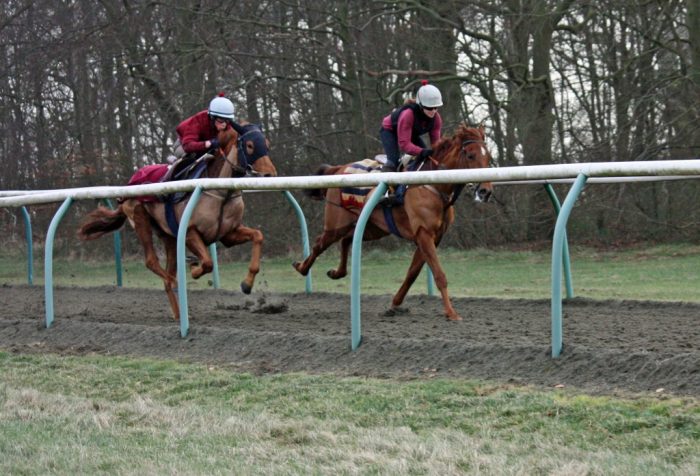 Left to right – Jive Talking and Shimmering Light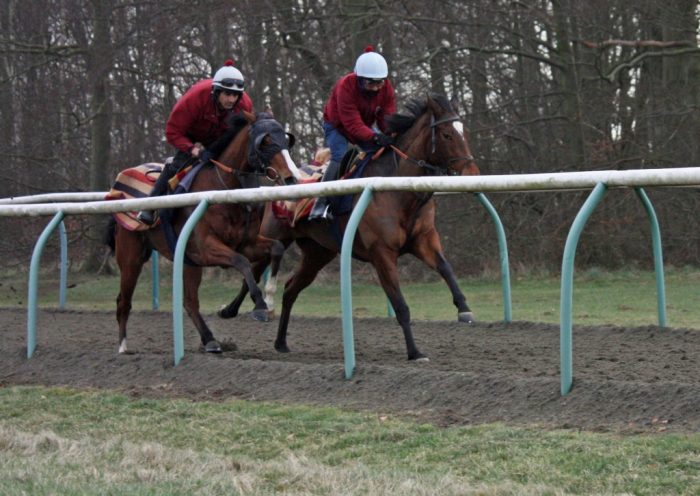 Left to Right – Air Ministry and Babamunchkin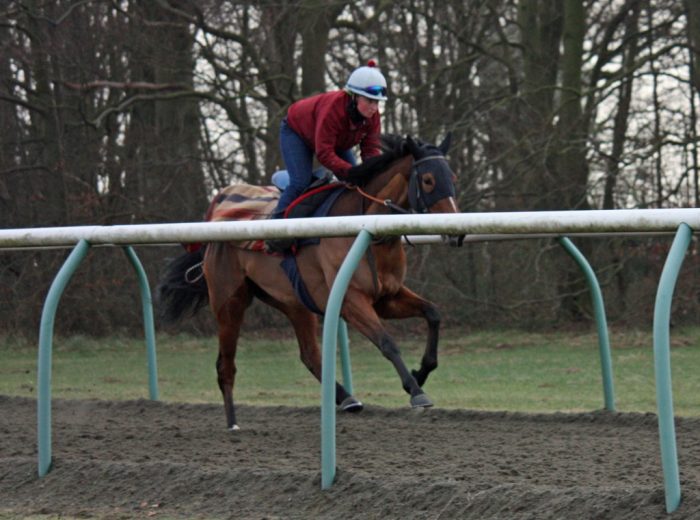 Duke's Girl