Sunday 21st February
February 21, 2016
It was good to get back to some action this week, but sadly no winners to report, although AID TO AFRICA gave us a run for our money on Friday.
Big Orange and Instant Karma
We started the week on Wednesday at Lingfield with WAR DEPARTMENT. He was slowly into his stride and looked to be slightly short of room after turning in. He did not appear to take off when in the clear and finished fifth. He appears to have taken his race well and we will come up with another plan for him.
Taurean Star and Bocking End
On Friday we were delighted with the effort shown by AID TO AFRICA on his racecourse debut. He was always travelling well and only narrowly failed to get up. Hopefully this is something he can build on and with a race under his belt he should certainly come on for the experience.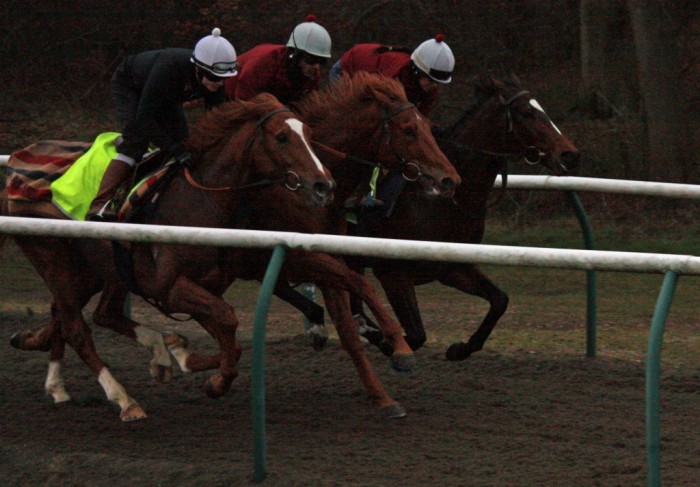 Left to right – Alcanar, March Past and Kaisan
Yesterday FRANKLIN D appeared to have an off day at Lingfield. He was held up in touch and appeared to be hanging badly left throughout. He appears fine this morning and we will monitor him over the next couple of days to see if anything comes to light. I am sure he would appreciate a return to the turf.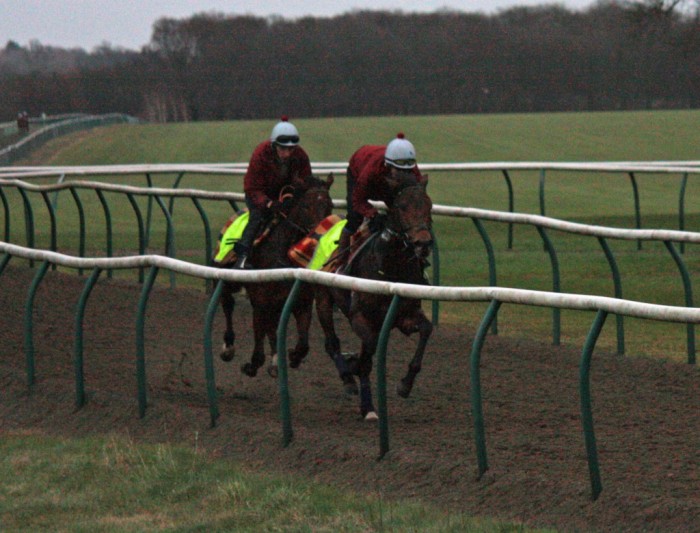 Giant Redwood and Taper Tantrum
On Tuesday we have declared KAISAN at Wolverhampton. He has been in good form and should appreciate the step up in trip. Hopefully he will give a good account of himself.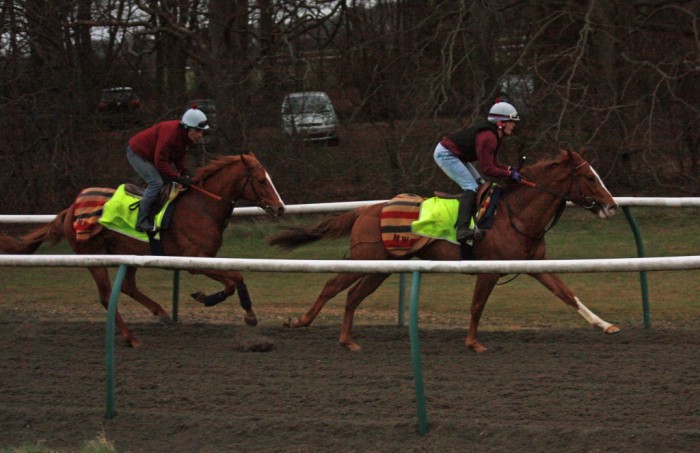 Davey Boy and Show Legend
On Thursday we have entered BOCKING END at Chelmsford. She is going well in her work and we will see how she is training over the next few days before deciding if she should take her chance.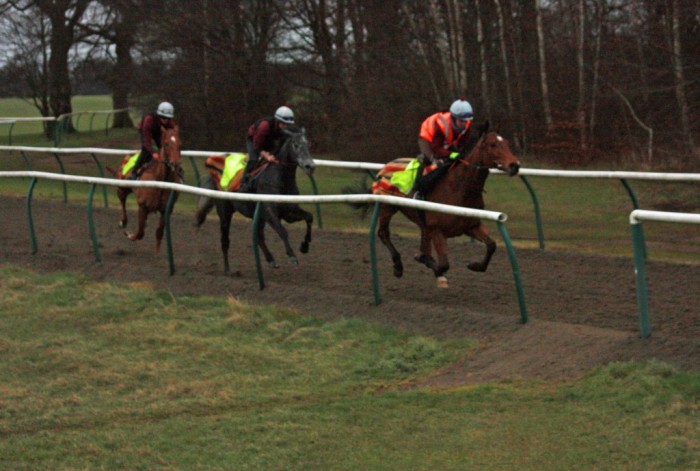 Stetchworth Park, General Hazard and Duck A L'Orange
Machine Learner and School Fete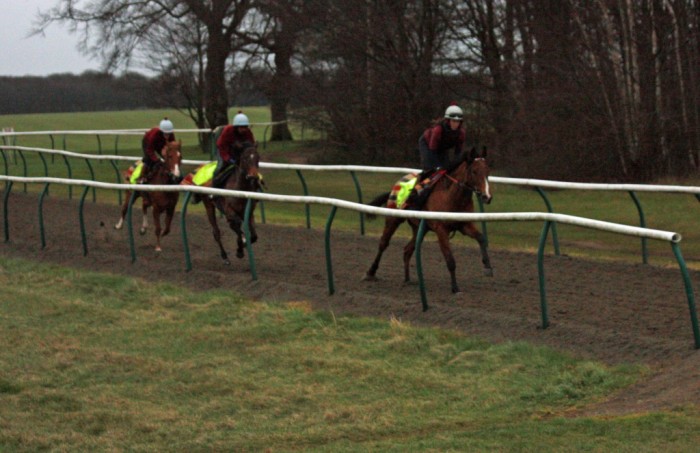 Purple Raven, Purple Magic and Sciarra