Sunday 23rd March
March 23, 2014
Well sadly our runners did not perform with great credit this week and both certainly did not impress on their seasonal debut.
We started the week of at Southwell where BORN TO REIGN was taking his chance. He was settled towards the rear and was pushed along early on. He was ridden at the halfway stage and was soon behind. He gave the impression on this evidence that he would appreciate further as he was ridden along early on to maintain his position. He possibly did not like the surface and a return to the turf or on the poly track could be on the cards for him. He certainly would have needed the run and hopefully a better effort can be expected next time.
On Thursday BED BED took her chance at Wolverhampton and she did not fire as we had hoped. She chased the leaders and was ridden over four furlongs from home. She soon weakened and was eased in the final two furlongs. She possibly does not look the most genuine and maybe the application of head gear could bring on some improvement. The horses worked on the Summer Gallop yesterday and sadly the video camera died after recording only a couple of pieces of the work. Hopefully there is just something wrong with the battery and we will be able to sort it out for Wednesday. Thankfully Michael Smithson came to the rescue and let us use his fantastic photographs.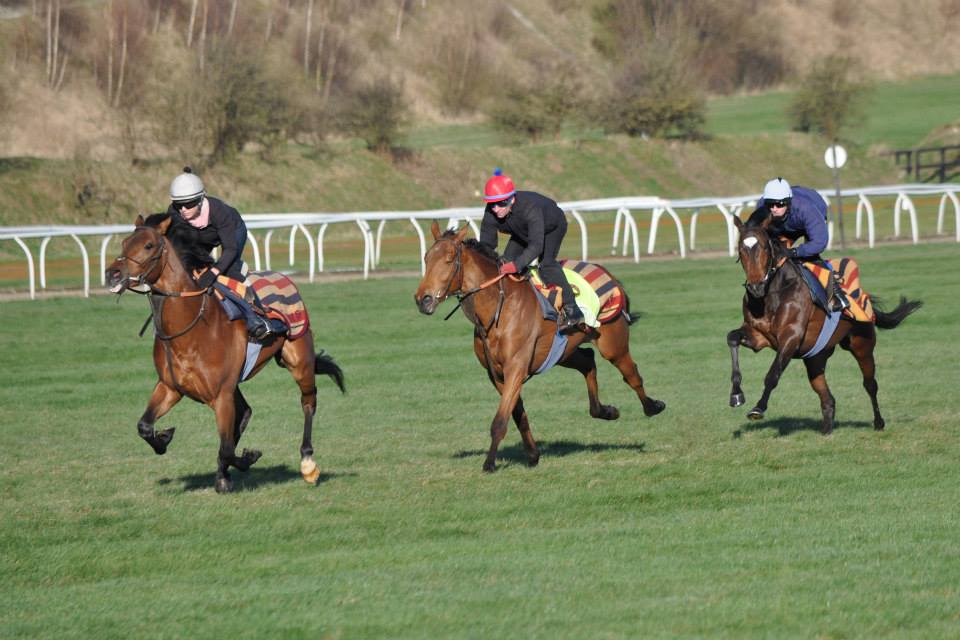 Galizzi, Big Orange and Raven Ridge